Instant Chocolaté (en Anglais)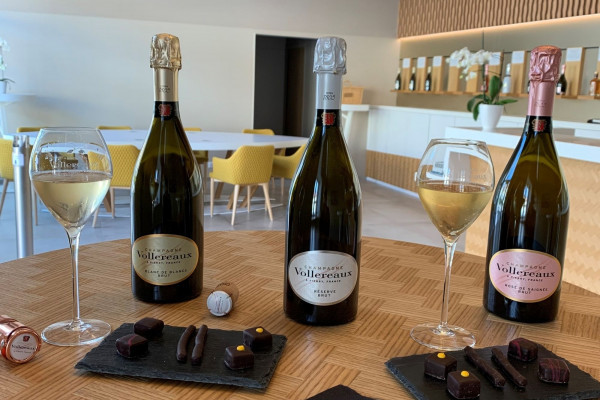 Visite guidée suivie d'une dégustation en accord avec des chocolats.
Visite guidée en petit groupe
Découverte d'une maison familiale
Accord Champagnes et chocolats
Durée
1 Heure
À prendre avec soi

Un gilet, la température des caves est de 10 degrés

Les participants
8 personnes par session
Langues parlées
Anglais
horaires d'ouverture
Informations importantes

Merci de vous présenter 10 minutes avant le départ de la visite.

 
Lieu de l'événement
Rendez-vous à l'accueil/ réception
Champagne Vollereaux
48 Rue Léon Bourgeois, 51530 Pierry, France
Gratuit
Bus ligne 6 de la gare d'Epernay, arrêt Frère Oudart
Offert par
Champagne Vollereaux
- Pierry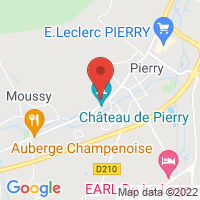 Plus d'informations
Dégustation de 3 champagnes et 3 chocolats artisanaux.
6 Évaluations
Beautiful House & Fabulous Tour
We had a fabulous time doing the Champagne and Chocolate tasting. The house was beautiful and we could not have asked for a better host. I would recommend this tour to others, but make sure you stay longer.
de Angela Black à 18/08/2022
Mrs Black, We thank you for your feedback about the Champagne and Chocolate Tasting. We are very happy that you liked that experience. Have a good day
Worth a visit.
Very interesting tour, nice to come down in the cellar to cool down when it's 40 degrees outside. Generous tasting of champagnes afterwords. Highly recommended!
de David Pekkari à 24/07/2022
Hello Mr Pekkari, Thank you for your visit at Champagne Vollereaux and your feedback.
Experience we hoped for!
Our family had a great time at Vollereaux. The guided tour through the factory and cellars was nice and interesting. Marine was very knowledgable and enthusiastic (and her English was good). We learned a lot about the champange making process and different styles. The tasting afterwards was great, we really liked all the different champagnes that were served, especially sincethese were accompanied by high quality chocolates specially made to go well with the respective champagnes. When comparing this trip with the other houses we visited, Vollereaux comes out first. We recommend Vollereaux and would gladly return one day.
de Oscar à 12/05/2022
Dear Oscar, Thank you very much for your nice review. I am vey happy you have enjoyed the tour, it was a pleasure to welcome you. We hope to see you very soon ! Marine
mieux s'informermieux réservermieux voyager
Avis TripAdvisor
66 Évaluations