Instant Découverte (en Anglais)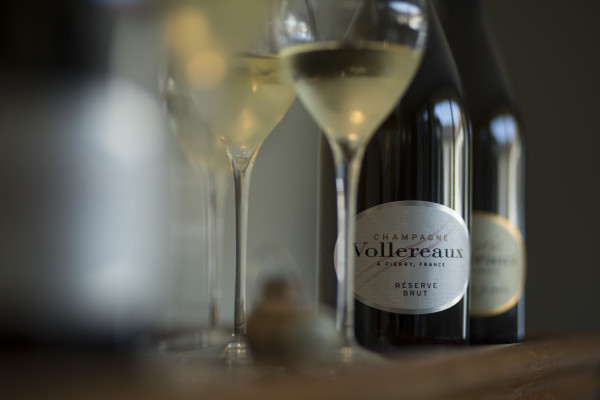 Visite guidée suivie d'une dégustation.
Visite guidée
Découverte d'une maison familiale
Dégustation commentée
Durée
1 Heure
À prendre avec soi

Un gilet, la température des caves est de 10 degrés

Les participants
12 personnes par session
Langues parlées
Anglais
horaires d'ouverture
Informations importantes

Merci de vous présenter 10 minutes avant le départ de la visite.

 
Lieu de l'événement
Rendez-vous à l'accueil/ réception
Champagne Vollereaux
48 Rue Léon Bourgeois, 51530 Pierry, France
Gratuit
Bus de la gare d'Epernay, ligne 6, arrêt Frère Oudart
Offert par
Champagne Vollereaux
- Pierry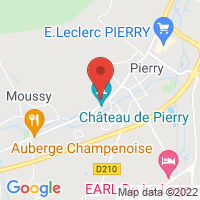 Plus d'informations
Visite des caves et dégustation de 3 champagnes.
16 Évaluations
Champaign tour
Very knowledgeable guide. Very relaxed atmosphere and of course great Champaign!
de Nils Hanfstingl à 14/10/2022
Thank you for your kind review. Best regards. Le Champagne Vollereaux
Quite a discovery indeed!
A friend introduced me to Champagne Volleraux at a dinner last year, and I was excited to visit the cellar door on a recent trip to Champagne.
I visited with friends from Quebec, Canada, but we couldn't make the tour given in French due to other plans, so we enjoyed the tour in English!
Aurore took us through the cellars and through the production facilities. It was really interesting, and the fascinating thing was moving around while their team was hard at work. Everyone was most welcoming and some had to stop what they were doing so that we might see better or hear better! It's not always easy in a working facility where jobs have to get done and you're interrupted by a curious, but very interested, group of visitors!
Walking through the cellars and learning more about how they produce their champagne and the labour involved was very well explained.
Our tasting at the end was a bonus (3 tastings) and we paid a little extra to be able to taste some of the other Volleraux champagnes on offer. We very much enjoyed our visit and left with a few bottles to be enjoyed at another time! Would visit again.
de Shannan Carter à 07/10/2022
Thank you for your kind review. It was a pleasure to welcome you in our estate. Best regards. Le Champagne Vollereaux
Great sample of the Champagne culture
It was a great experience for us visiting Champagne Vollereaux.

The tour was informative, our guide was friendly and knowledgeable, and the champagne tasting was delicious. We even left with 2 bottles.

Recommended!
de Chris Zancanaro à 04/10/2022
mieux s'informermieux réservermieux voyager
Avis TripAdvisor
66 Évaluations