Instant Découverte (en Anglais)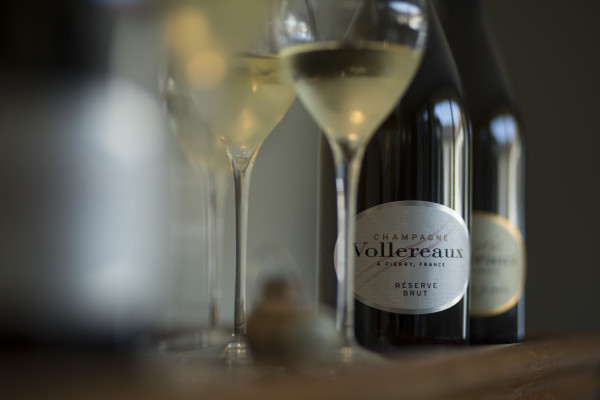 Visite guidée suivie d'une dégustation.
Visite guidée
Découverte d'une maison familiale
Dégustation commentée
Durée
1 Heure
À prendre avec soi

Un gilet, la température des caves est de 10 degrés

Les participants
12 personnes par session
Langues parlées
Anglais
horaires d'ouverture
Informations importantes

Merci de vous présenter 10 minutes avant le départ de la visite.

Merci de vous munir de votre propre masque. Gel hydroalcoolique à disposition sur place.
Lieu de l'événement
Rendez-vous à l'accueil/ réception
Champagne Vollereaux
48 Rue Léon Bourgeois, 51530 Pierry, France
Gratuit
Bus de la gare d'Epernay, ligne 6, arrêt Frère Oudart
Offert par
Champagne Vollereaux
- Pierry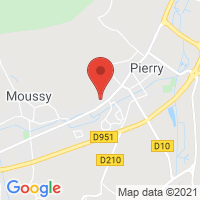 Plus d'informations
Visite des caves et dégustation de 3 champagnes.
5 Évaluations
Lovely house and Champagner
We had a relaxed tour through the cellars and the production site of the winery. The tasting includede 3 glases of Champagner (brut, blanc de blancs - chardonnay, rose - pinot noir. We took a bottle of brut nature home for oysters, wich also was delicious. All volleraux champagners are produced with premier cru grapes. Next time we will be happy to taste some vintages, there are not many of them, but a few fresh ones.
de Viktor Lamert à 30/08/2021
Dear Viktor, Thank a lot for your positive review ! We are happy with the idea that you love the experience and our wines ! It will be a pleasure to welcome you again for vintage tastings ;-) Sparkling regards, Charlène
Perfect
Perfect
de Miroslav Nagel à 09/08/2021
Dear Nagel, We are very happy with the idea that you enjoyed your Champagne Vollereaux experience ! Thanks a lot for your nice review. Sparkling regards, Charlène.
Disappointing visit
Vollereaux has changed what used to be a personal and satisfying visit to their cellar into a cold commercial activity. Regardless of what your purchase, you now have to pay to have a short visit. I have been a customer of Vollereaux for over 20 years, and found this change very off putting. There was no technical discussion of the champagne, no real interest in our experience. This time I took the English tour as I was with non French friends, and the English level was very poor and difficult to understand. While their champagne is consistent year over year, I don't recommend a visit to their cellar. IT was a very disappointing visit.
de B Engel à 28/07/2021
We are really sorry that you did not enjoy your tour, you could only come for a tasting it is you who chose to do a guided tour. We have a lot of positive feedback on our guide's English, we are surprised that you did not understand her during your cellar tour. We hope that the next time you come, your experience will be more enjoyable. Best regards.
mieux s'informermieux réservermieux voyager
Avis TripAdvisor
64 Évaluations